Isn't it great to kick back and crack open a beer, on a hot summer's day, soaking up the atmosphere of a village square with the warm sun filtering through the leaves of the trees.
Thomas Carteron has created a particularly elegant, well-made, thirst-quenching beer: LA TROP© AMBREE.
Read more about this delicious brew …
BEER LA TROP 3 MALTS
-Bronze Medail, CGA Paris 2015




-Silver Medail, WBA London 2016

 
The beer LA TROP 3 Malts AMBREE a recipe imbued with the Spirit of Provence, will delight real beer lovers, looking for a drink with a charming Provençal personality combined with a distinctive, elegant character.
This special, top-fermented French amber beer is brewed with 3 malts which have undergone a very precise kilning process.  This perfect combination of malts has resulted in this finely-crafted, generous beer.
We have drawn our inspiration from authentic Provencal recipes, using multiple malts in order to create the perfect alliance of rich and complementary malted barley, wheat and oats,..
Our brewery, originally set up in Saint-Tropez, now operates in a larger facility, yet one which remains on a human scale, where we have perfect mastery of the techniques required to produce our recipes and a Quality Assurance Department guaranteeing the consistency of our products .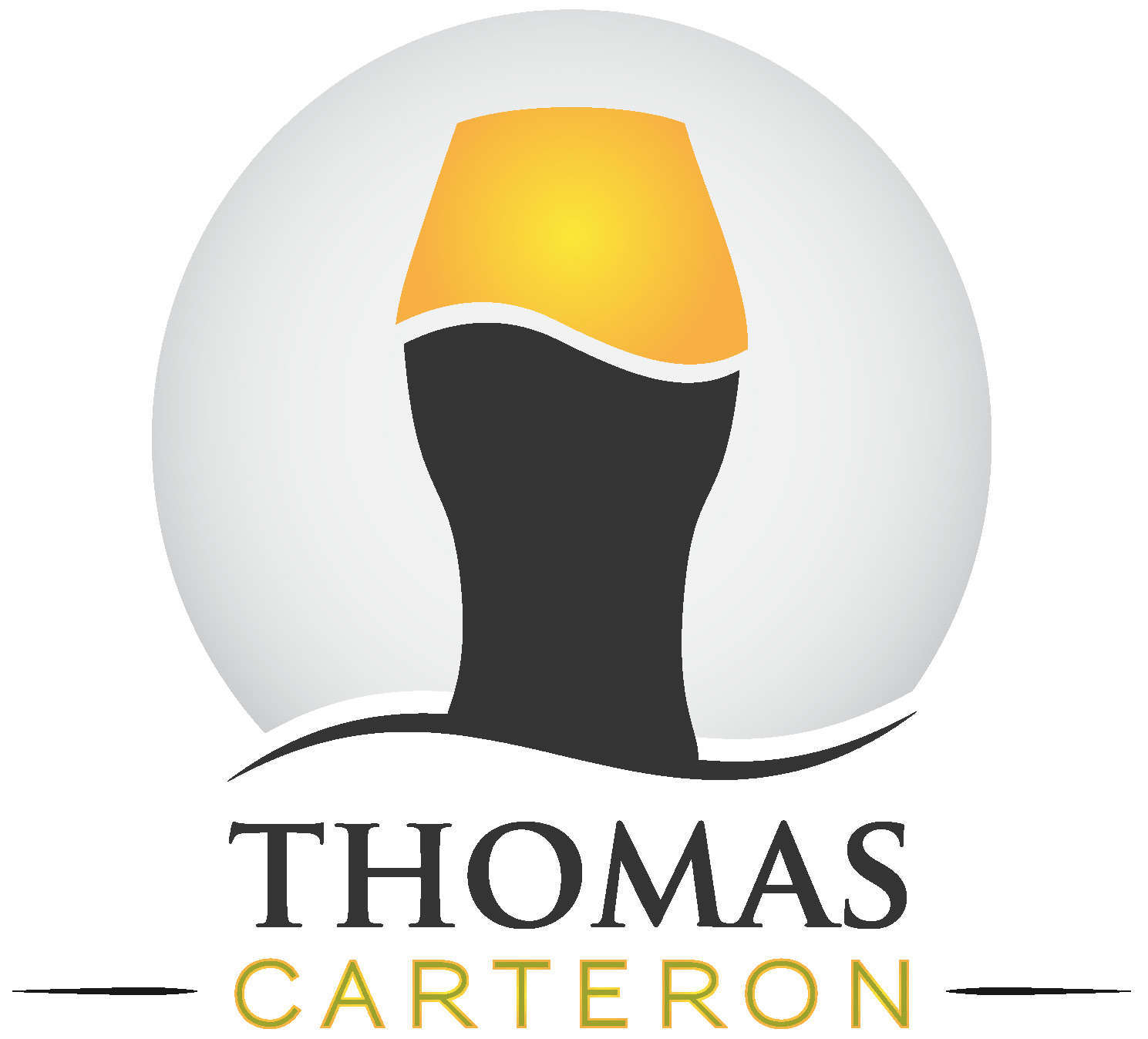 LA TROP® AMBREE BEER
THE SPIRIT OF THE SUN
The LA TROP© AMBREE data sheet
YOU HAVE A QUESTION?
WE MEET WITH PLEASURE
For more information, you simply take the time to fill out our online form.We will contact you as soon as possible.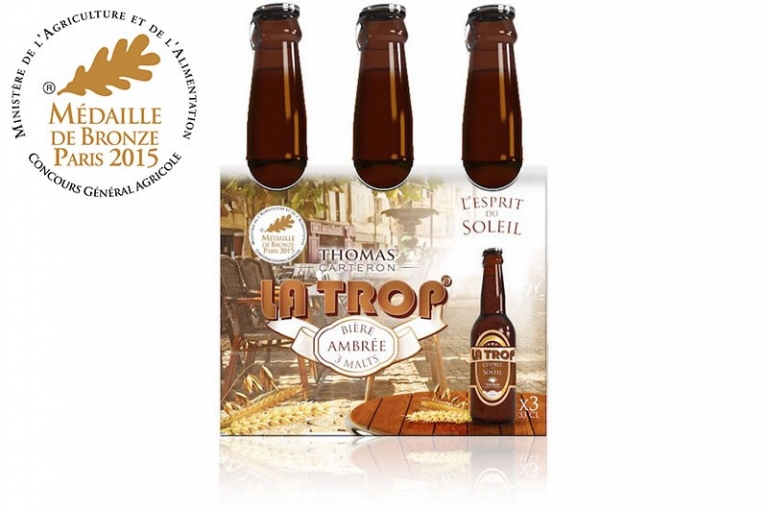 BEER – 3 3 0 ml – 6.6% vol. / alc.
TASTING NOTES
Bright, amber appearance with copper highlights. The bubbles are fine and very even.   The foam is full and displays mahogany tints.
Powerful, delectable aromas. Malty at first, giving way to aromas of stewed fruit. Caramel fragrances then come through to complete the bouquet.
Rounded and rich on the palate, where we find aromas of caramel, hazelnuts and almonds, with a surprising flavour, evocative of coated pralines (the caramelized nuts often enjoyed on the sunny beaches of the South of France).
 We have done everything possible to ensure that our French craft beer brand brings you total enjoyment and satisfaction.  Although the major beer producing countries remain China, Belgium and Germany, France is also home to great brews for you to discover! 
LA TROP AMBREE ® is a smooth, warm beer, imbued with the Spirit of Provence, which will delight connoisseurs and discerning drinkers alike.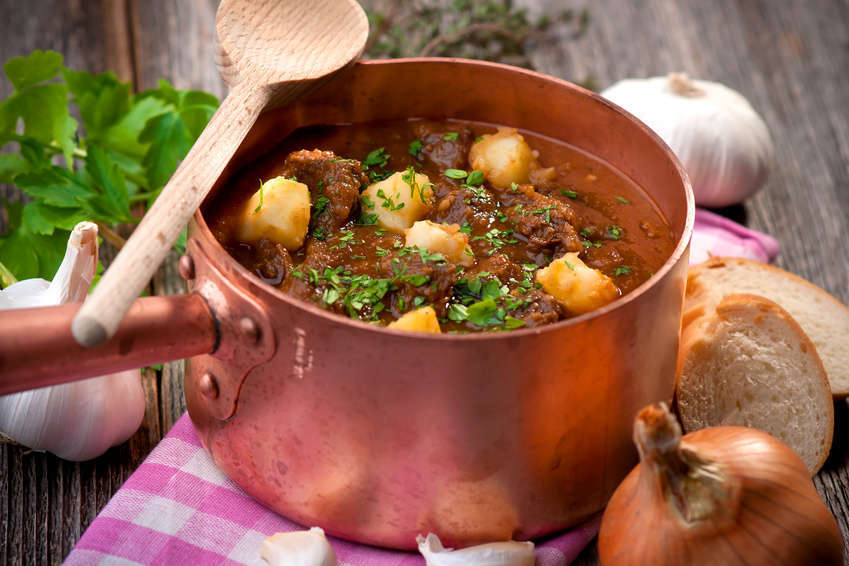 TASTING RECOMMENDATIONS
You can enjoy this beer LA TROP 3 Malts with food, at a supper with friends in the garden on summer evenings,…
What is the best food to serve with this beer?
Try it with well-seasoned or Provencal dishes such as grilled sardines, anchoïade, or even a venison stew!  The flavours marry particularly well with this "Bière de France".
If you really want to impress your guests, serve the beer with exotic dishes, such as chicken in coconut, caramelized pork ribs or Tandoori chicken.
You can also continue enjoying this amber beer with the cheese course as it is a particularly nice match with soft-rinded cheeses such as Maroilles, Pont l'Eveque or Munster.
The main thing to remember: Serve chilled (6-8°C)!
… essential to ensure that the beer's character is fully appreciated.
FURTHER INFORMATION
As you browse through our website, you will find further background information on Thomas Carteron's work.
You will learn why he became a négociant specializing in rosé wine, setting up in Saint-Tropez, in the Var region of the sunny Côte d'Azur.
If you have any queries, simply fill out the online form.  We will get back to you with a full response.
Do you work in the restaurant trade or supermarket sector and want to offer your customers irresistible beers or wines?
Send us a message and we can discuss further…
Creators of French craft beer, we produce a range of recipes.  Check out LA TROP ®  ROSEE or LA TROP ® Blanche!
It only remains for us to wish you a "bonne degustation" …